Owner's Boy Scout & High Adventure Background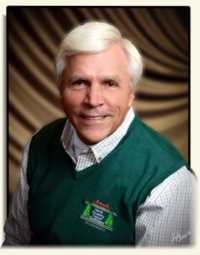 Your host and outfitter, John Schiefelbein, first paddled the northern tier of the border lakes canoe country as a Boy Scout in 1965. The previous year, on the camp staff for Chicago's West Suburban Council (now DesPlaines Valley Council), he guided Boy Scout canoe trips on the Wolf River in northern Wisconsin. It was on these early trips that his love for the wilderness, canoeing, and Boy Scouting began. As years passed, his skills were honed through backpacking in the Rockies, SCUBA diving in the Caribbean, and mountain climbing in the Pacific Northwest.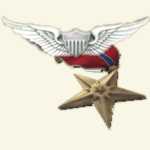 While serving as an intelligence aircraft commander in Vietnam, he also taught the skills of survival, escape, and evasion as his unit's Training Officer.  Upon returning to civilian life, the call of the canoe country kept bringing him back year after year.
In the late 70's John became very active with Kansas City's Heart of America Council, first as a Unit Organizer, followed by Scoutmaster/Committee Chairman of the new troop.  As parents stepped forward and became trained, he slowly backed out of the troop.  He was encouraged to continue training adults at both District and Council levels. In addition to teaching Scouter and Commissioner courses, he served in several staff positions for the North Central Region's "Wood Badge" advance training program.  He also was invited as a guest instructor to the Philmont Training Center.  His favorite course, however, was the council's "High Adventure Brigade" Training.  There he had a chance to share his well-honed knowledge of, and deep feelings for, wilderness canoeing.
In 1984 he decided that outfitting canoe trips in northern Minnesota should be his new career and formed NORTH COUNTRY CANOE OUTFITTERS. His current Scouting contacts are primarily in the area of teaching and outfitting many Scout units each summer so they, too, can fall in love with the canoe trails of the north country.
ACTIVITIES ATTENDED
1960 National Boy Scout Jamboree
1963 Region 7 Explorer Canoe Base High Adventure
1964 National Boy Scout Jamboree
1964 Philmont Scout Ranch High Adventure
1965 Charles Somers Explorer Canoe Base High Adventure
1965 National Order of the Arrow Conference
1966 National Camping School (Scoutcraft)
1981 National Order of the Arrow Conference
VARIOUS ADULT POSITIONS HELD
Troop Committee Member
Troop Committee Chairman
Assistant Scoutmaster
Scoutmaster
Unit Commissioner
Assistant District Commissioner
District Vice-Chairman: Program
District, Council, and Regional Training Staffs
AWARDS & HONORS RECEIVED
Scouter Training Award ('79)
Scouter's Key ('80)
Commissioner Arrowhead ('81)
Commissioner's Key ('82)
Wood Badge (2 Beads) ('81)
Wood Badge Staff (3 Beads) ('82, '83)
Tribe of Mic-O-Say, Honorary Warrior ('83)
Order of the Arrow, Brotherhood Member ('63)
Pro Deo Et Patria, Lutheran Scout Award ('64)