About the Owners and Staff of North Country Canoe Outfitters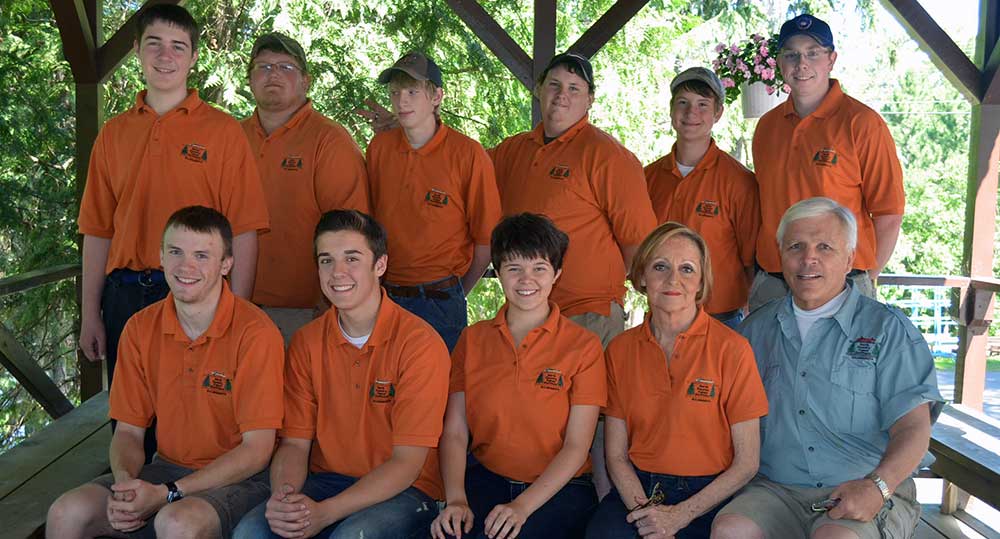 When John and Kathy Schiefelbein started North Country Canoe Outfitters in 1984, their goal was to provide the finest customer service and the most in-depth trip planning and mapping available anywhere in the border lakes region. That aim, coupled with the best equipment, abundant portions of top quality foods and fair pricing, is the hallmark of their operation today.
Tiring of corporate life with the marketing arm of IBM and relying on his proven outdoor experience and one-on-one people skills, John was ready to make an entrepreneurial leap.  He and Kathy located their new business in the center of the world's most unique canoeing area. The two of them have grown their business from one employee and 20 canoes, to a staff of 16 and over 150 watercraft. However, John still personally maps every party's canoe route … one-on-one … just like they set out to do.
John has always been an avid outdoorsman: guiding his first canoe trip in 1965 as a Boy Scout camp staff member in northern Wisconsin. Since that time, he has not only paddled the the northern waters of Canada, Minnesota, and Wisconsin, but the rivers and streams of the Ozarks, and the backwaters of south Florida. He has climbed the icy 14,500′ summit of Mount Rainier, and scuba dived the islands and reefs of the Caribbean.
While serving in Vietnam as an electronic intelligence pilot, John taught the skills of Survival, Escape, & Evasion as his unit's training officer. Following his military service and prior to moving to Ely, he actively instructed adult Scout leaders on working with youth, and in the skills needed to successfully take boys on extended wilderness canoe trips. Read more about John's Scouting background.

John has been elected several times to the position of President of the Ely Chamber of Commerce, as well as Vice President of the Ely Outfitter Association. He has served in several advisory positions to the United States Forest Service concerning wilderness use and ethics, and has been honored by them for his professionally superior efforts. Information about North Country and its owners have appeared on multiple TV programs as well as in many books, newspapers, and magazines.
Our Staff
The staff here at North Country has been hired with one primary attribute in mind: Will this employee help make our customer's canoe trip a better experience? We look for high school and college students, and young adults, who have demonstrated excellence. We have hired people who have excelled in the classroom, the athletic arena, on the stage, and in music.
Among our North Country Staff members:
Most excelled in music, speech, debate, and/or drama on the regional and state level.
Several have been high school state athletic finalists and on Minnesota all-star teams.
Yearly, several graduate as National Merit Finalists and National Honor Society members.
Several have received college academic scholarships.
One was named as a university departmental student of the year.
One received an Athletic Letter and competed in the Big 10 Conference Championships.
One received a post graduate medical fellowship.
One graduated first in his graduate school Master's program.
Our staff is continuously monitored by the owners, as well as each other, to ensure accuracy and a warm, welcoming, service-oriented attitude. Normally about seventy to eighty percent of our staff have worked for us in previous summers. Our section lead employees usually have three to five years of North Country staff experience.