With the ongoing outbreak of Coronavirus (COVID-19), we know that there are many questions to ponder regarding a wilderness canoe trip.
The health and safety of our guests and staff is always of paramount importance to us. We continue to closely monitor the situation as it unfolds. We remain in contact with the US Forest Service, Minnesota and Lake County Departments of Health, and professional medical people. Our goal is to continue to provide you with the ability to adventure with us with confidence.
For any questions or concerns regarding current or future bookings, please call our team for assistance at 800-552-5581 or email us.
Thank you for your continued trust in all of us at North Country Canoe Outfitters. We hope to welcome you on a canoe trip in the near future, and we thank you for your continued support.
Watch this coronavirus update on US / Canada border closing. North Country Canoe Outfitters addresses current Quetico permit situation. (3/20/20) Radio segment with Andy Fales of KXNO Radio, Des Moines.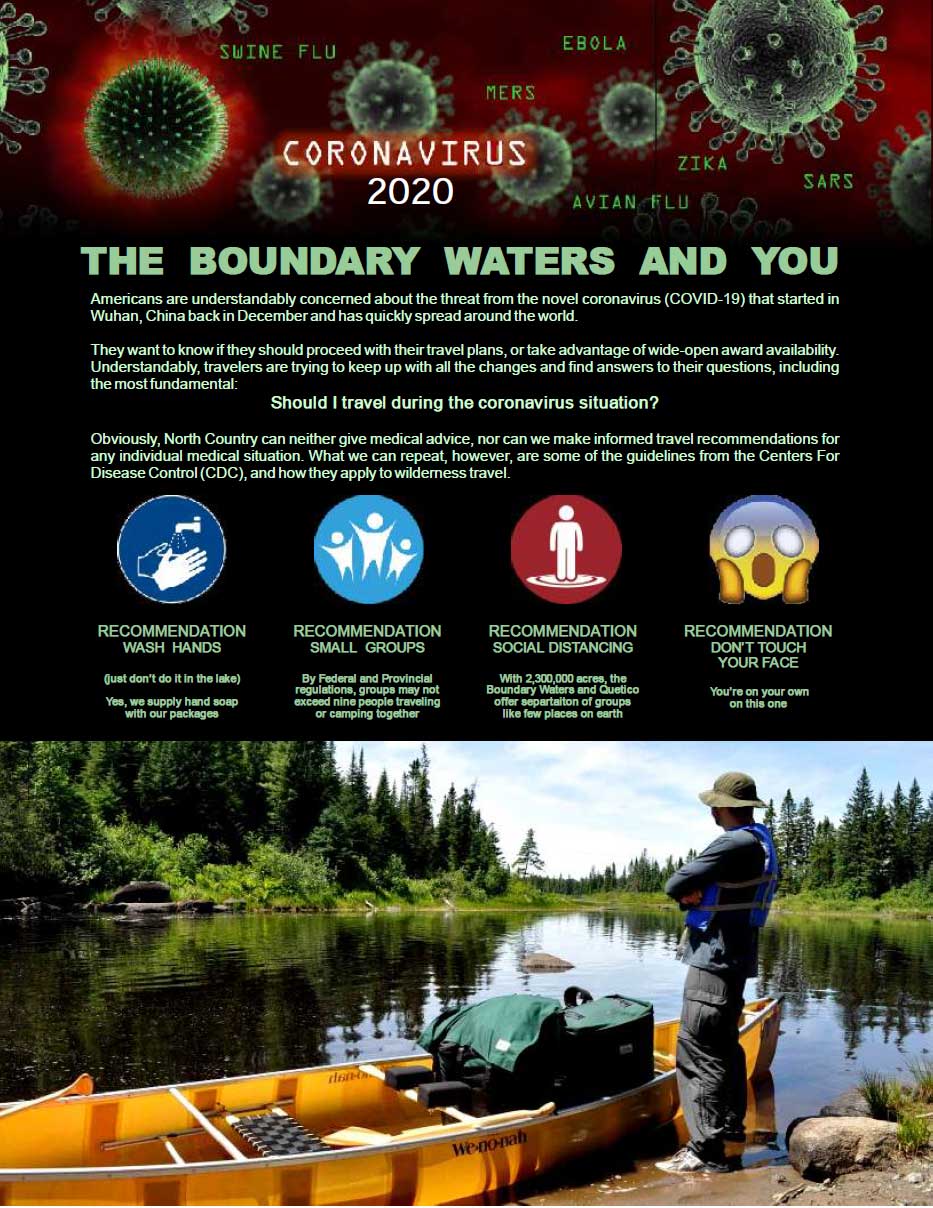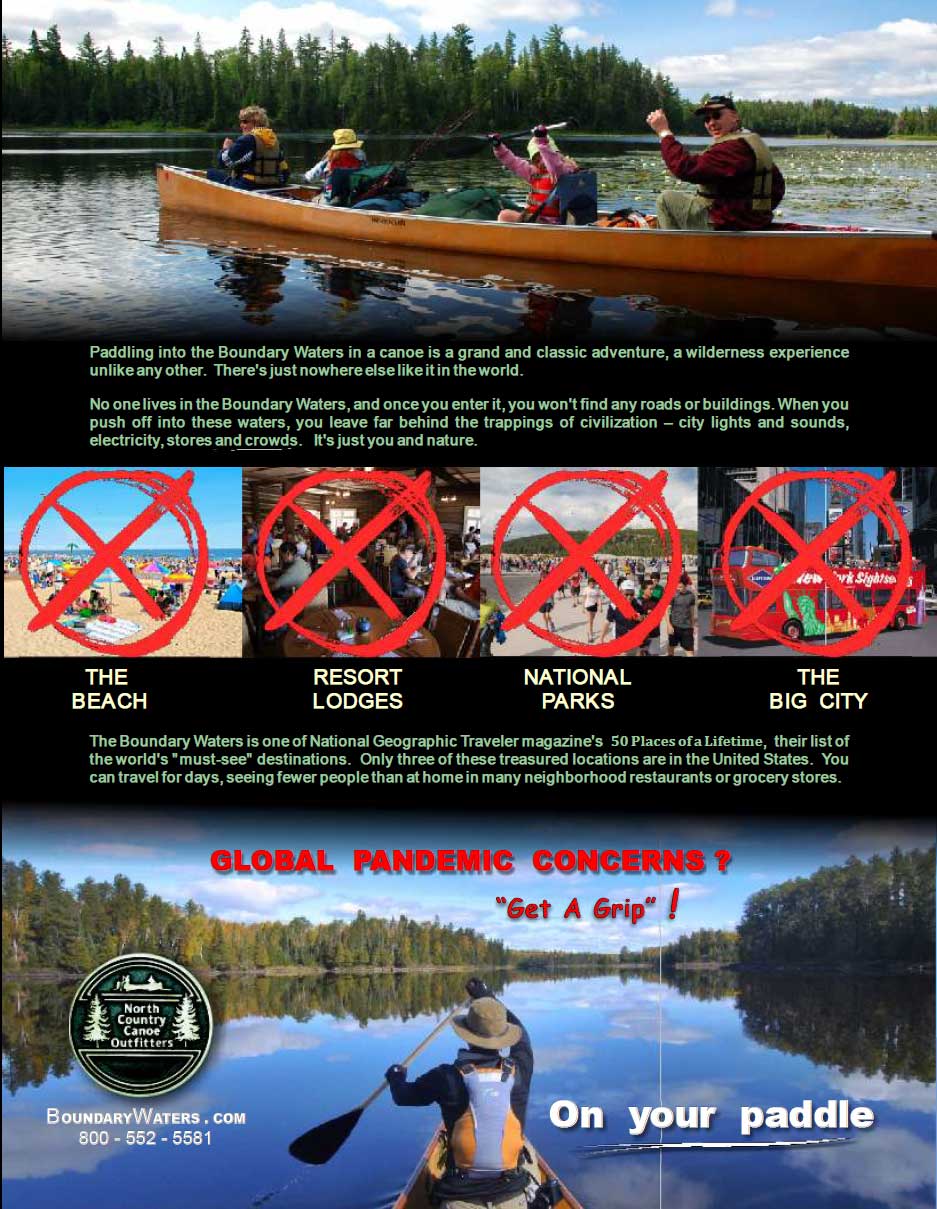 We will update this page as we receive new information.
Last update: March 25, 2020 10:35 PT